---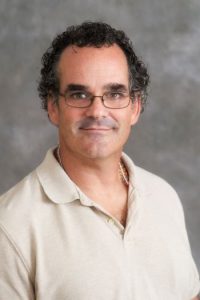 Therapeutic Style: My therapeutic style combines person-centered, cognitive-behavioral, psychodynamic, existential, hypnotherapy and parts work.
Professional Interests: My professional interests include trauma and shock, spirituality, alcohol/substance use, intersecting identities (race, cultural, sexual orientation/identity) and process groups.
Group and Liaison Roles: I facilitate three undergraduate process groups and one graduate process group. I also work within the Options Program to help students with alcohol and drug issues.
Educational Background: I received a bachelor's degree in psychology and a master's degree in counseling from State University of New York Oswego. I am also a credentialed alcohol and substance abuse counselor (CASAC). I have had extensive training in the use of hypnotherapy, which includes working with shock and trauma, and I am certified in Eye Movement Desensitization and Reprocessing (EMDR).
Education Background: He/Him/His