---
Esports Room PC Launch: League Unlocked enhanced gaming benefits (all 140+ champions unlocked, 89 unique skins, 20% XP Boost) now available!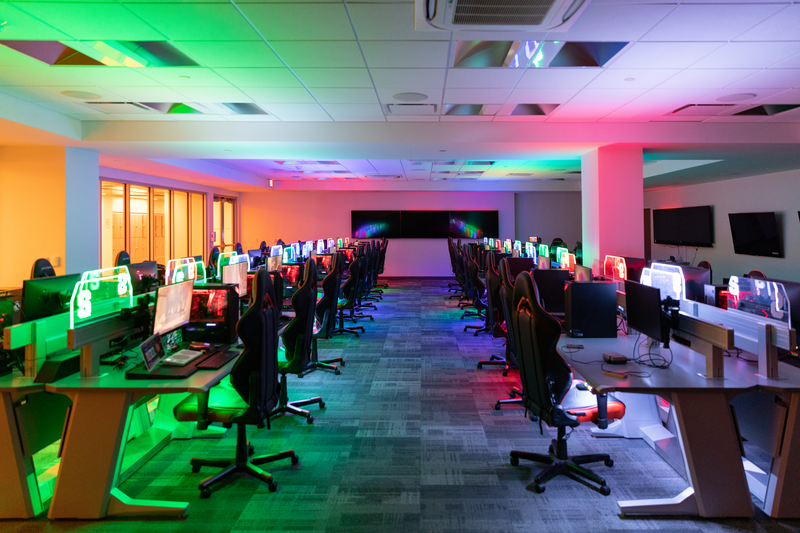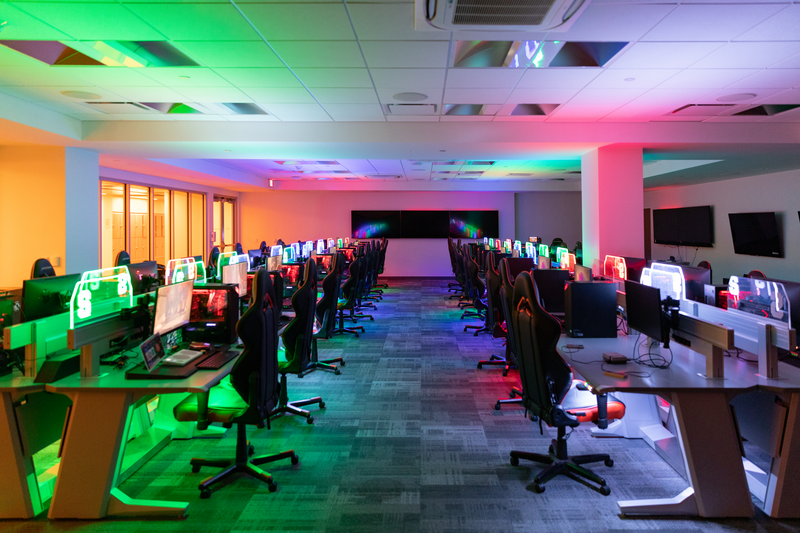 Get your game on in the Barnes Center at The Arch designated esports gaming room. This inclusive space offers a variety of gaming experiences and welcomes participants of all or no skill level. If this is your first time using the Wellness Portal, learn more on the Wellness Portal Instructional webpage.
---
Esports Room Experiences
Free for valid Syracuse University or SUNY College of Environmental Science and Forestry (ESF) student I.D. holders and Barnes Center membership holders 18 years of age or older.
All necessary equipment is provided and personal gear welcome. 

First Come, First Served; Three Hour Limit

36 Omen Obelisk Personal Computer (PC) Gaming Stations (2080 Founders Edition Video Cards, Ultra-Fast Refresh Rate Monitors, Blazing Fast Direct Network Connections)

Consoles: Xbox, PlayStation, Nintendo

Analog Game Library and Gaming Tables
SIM Racing Stations
Virtual Reality Unit
---
Esports Connections
Barnes Center at The Arch Twitch
---
Esports Game Library
The extensive game library hosts the latest titles available. Highlights include the following.
The Esports Room offers over 50 titles. Explore the highlights below!
Super Smash Brothers Ultimate
EA Sports FIFA
EA Sports Madden NFL
Forza Horizon 4
God of War
Mario Kart 8
Mortal Kombat 11
NBA 2K
Overwatch
The Esports Room offers a variety of titles. Explore the highlights below!
Fortnite
League of Legends
Overwatch 2
Rainbow Six Siege
Rocket League
Beat Saber
Budget Cuts
Job Simulator
Keep Talking and Nobody Explodes
Superhot VR