---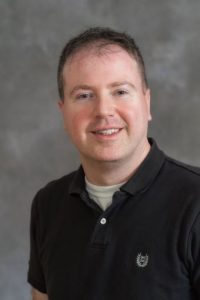 Therapeutic Style: My theoretical orientation integrates interpersonal, psychodynamic, cognitive-behavioral, student-centered, mindfulness and motivational interviewing approaches within a multicultural framework. When working with students, I strive to provide support to allow the students to explore their concerns, their strengths and their self-understanding. My goal in the process is to assist students in moving towards greater insight, personal growth and overall well-being.
Professional Interests: My specific areas of clinical interest include identity development, student-athlete concerns, veterans' issues, perfectionism, anxiety/depression, eating disorders and working with first-generation college students and those from traditionally underserved and underrepresented populations.
Group and Liaison Roles: I have facilitated both process groups and psychoeducational groups at the Barnes Center at The Arch, including co-facilitating part of Healthy Bodies Healthy Minds, a group for students with eating concerns. I serve as a liaison to Athletics and have served as a participant on the Military and Veteran Interest Group. I have participated in the Student Affairs Alcohol and Other Drugs Harm Reduction Team, and I am a member of the Clinical Eating Disorder Treatment Team and Internal Assessment Team. Additionally, I have conducted Campus Connect Train the Trainer sessions for campuses around the country.
Educational Background: I completed a bachelor's degree in psychology at the University of Kentucky. I completed both a master's and doctoral degrees in clinical psychology at the University of Nebraska-Lincoln. Prior to coming to Syracuse, I completed an internship at the Indiana University School of Medicine in Indianapolis, Indiana.
Pronouns: He/Him/His