---
Explore a welcoming and comprehensive community of support today!
Sober Cuse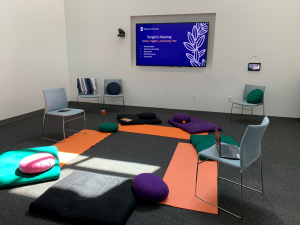 Through casual, student-facilitated conversation and fun substance-free social events, Sober Cuse builds community and fosters belonging among students in or seeking recovery, as well as those who are living a substance-free lifestyle, curious about sobriety, or looking to make changes to the way they use substances.
---
Additional On-Campus Resources
AA supports individuals in or seeking recovery by combining a 12-step recovery model with topic-specific discussion meetings facilitated by a Syracuse community member in recovery. Meetings are open and held in Hendricks Chapel for the convenience of individuals affiliated with Syracuse University.
Explore upcoming events on the Syracuse University Events Calendar today!