---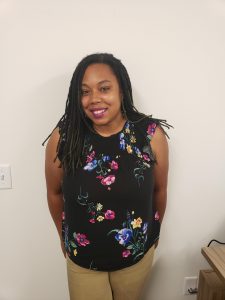 Therapeutic Style: My primary therapeutic style largely integrates themes from both existential psychology and positive psychology. My approach stems from the idea that the road to self-discovery and authenticity is empowering, illuminating and deepening one's strengths.
Professional Interests: My areas of professional interests include post-traumatic growth, resilience, mindfulness, trauma, multicultural counseling, transitioning from careers within sports and working with those from underrepresented populations. I am deeply committed to advocacy, diversity, equity and inclusion in my work with students. These concepts are consistently interwoven within the therapeutic process. Prior to coming to Syracuse University, I interned with Community Health, providing mental health services to individuals who did not earn livable wages nor had health insurance. I also had a Sport Psychology internship at a Division-III university, where I did mental performance consulting with the men's soccer, women's soccer and football teams.
Group and Liaison Roles: Currently, I serve as a liaison to Syracuse University Athletics, conducting both clinical work and mental skills training for performance enhancement.
Educational Background: I earned a bachelor's degree in psychology from the University of North Carolina-Greensboro. Afterward, I completed a dual master's degree at Adler University in clinical mental health counseling and sport and human performance.
Pronouns: She/Her/Hers