---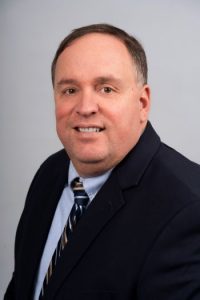 Title: Associate Director of Tennity Ice Skating Pavilion  
How I Support Student Health and Wellness: We support health and wellness through a commitment to a wide variety of quality programming for students, staff and alumni of Syracuse University.
Professional Interests: With over 20 years in the ice rink industry, I still enjoy the daily development of students and staff, working with colleagues on new ideas and trying to make the perfect sheet of ice. 
Educational Background: I earned a bachelor's degree in marketing from State University of New York (SUNY) Brockport and a master's degree in sport venue and event management from the David B. Falk College of Sport and Human Dynamics at Syracuse University. I hold Certified Ice Technician, Certified Rink Administrator and Certified Ice Rink Manager designations through the U.S. Ice Rink Association, as well as an instructor certification for American Red Cross First Aid/Cardiopulmonary Resuscitation (CPR)/Automated External Defibrillator (AED).     
Pronouns: He/Him/His