---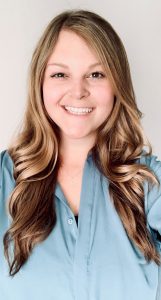 Title: Aquatics Coordinator
How I Support Student Health and Wellness: I collaborate with aquatic program assistants, lifeguard supervisors and lifeguards to build a strong aquatics program that promotes an environment where everyone feels welcomed. By communicating with all who take part in aquatic programs, we are able to provide more opportunities for all swimmers. It is my goal at the Barnes Center at The Arch to provide a space for swimmers of all strengths and to build knowledge on water safety.
Professional Interests: I have obtained lifeguard certifications including Cardiopulmonary Resuscitation (CPR), First Aid and Automated External Defibrillator (AED), and have a background in aquatics as a former swimmer and supervising lifeguard for several years.
Liaison Roles: My main role is to supervise and guide the aquatic program assistants, aquatic supervisors and lifeguards to ensure safety around the pool.
Educational Background: I earned a bachelor's degree in graphic design and new media from State University of New York (SUNY) Potsdam in 2019.
Pronouns: She/Her/Hers