---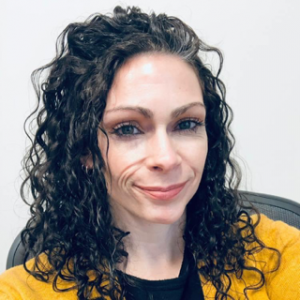 Therapeutic Style: I practice from an integrative approach of motivational interviewing, Cognitive-Behavioral Therapy and Dialectical Behavioral Therapy. I work in collaboration with students to achieve personal goals and problem-solve from a strength-based and multicultural framework.
Professional Interests: I previously worked as the program director and counselor for a dually-licensed mental health and chemical dependence clinic. My areas of professional interest include substance abuse and treatment for addictions, serious mental illness, identity development and mindfulness. I have familiarity working in both intensive and non-intensive treatment programs, and I have several years of practice providing group therapy. I have experience delivering treatment in residential and community agency settings with individuals, children and families. I have completed the Safer People, Safer Spaces training offered by the Syracuse University LGBTQ Resource Center and the Conversations About Race and Ethnicity (C.A.R.E.) dialogue offered by Multicultural Affairs.
Group and Liaison Roles: I have facilitated psychoeducational and process groups at the Barnes Center at The Arch. I currently co-facilitate an Undergraduate Process Group and facilitate the Building Resilience Group. I am a member of the Options team and facilitate some of the Options Education Groups and workshops.
Educational Background: I received a bachelor's degree from Ithaca College with a concentration in clinical sociology. I earned a master's degree in social work at Syracuse University. I completed internship and training experiences in an urban elementary school for children in grades K-8 and a rural community mental health agency providing clinical work. I gained my Clinical Social Worker certification in 2012.
Pronouns: She/Her/Hers