---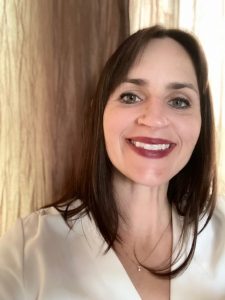 How I Support Student Health and Wellness: I am passionate about helping students heal their relationships with food and working towards creating healthy behaviors around food, diet and exercise. I am attracted to the principles of Intuitive Eating and Health at Every Size (HAES). I believe that there is no universal diet, and that health goes far beyond our plates and exercise routines. I am here to provide information and guidance in making choices that are both nourishing and supportive of your lifestyle and nutritional needs.
Professional Interests: My professional experience includes working within the clinical field of dietetics, providing medical nutrition therapy and community nutrition education. My areas of specialty include eating disorder prevention and recovery, intuitive eating, food insecurity and gut health. Prior to coming to Syracuse University, I worked at a partial hospitalization program for eating disorders. I also have experience providing nutrition and food safety education to food pantries and meal programs in the greater Central New York area.
Group/Liaison Roles and Classes: I provide health promoting services to students and the campus community, including individualized nutrition counseling, speaking to campus organizations and groups, and working with recreational services and athletics. I also offer nutrition workshops through the Wellness Leadership Institute. A few of the workshops I have offered include Making Peace with Food, Nutrition in a Digital World, Introduction to Intuitive Eating Principles and Eating to Energize Your Workday.
Educational Background: I received a bachelor of science degree in nutrition management from Rochester Institute of Technology. I also have additional training as a certified Integrative Health Coach and as a registered yoga teacher.
Pronouns: She/Her/Hers