---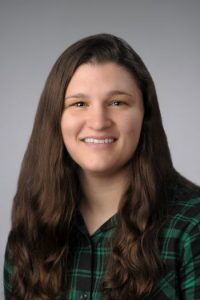 Title: Assistant Director of Outdoor Education
How I Support Student Health and Wellness: By providing many opportunities for students to partake in outdoor recreation trips as well as spend time at the climbing wall. We aim to provide the chance for students to take a break from daily stressors and use their bodies in many ways. These activities allow for creative thinking, learning technical skills, building relationships, exercise, fresh air, sunshine and more. By utilizing folks' interests, we can engage them in healthy, fun activities that allow them to de-stress and put a smile on their face.
Professional Interests:  As someone who grew up without exploring the outdoors, I found many barriers to entry when I decided to step into outdoor recreation activities. That varied from a lack of knowledge to an inability to buy a tent that costs a few hundred dollars and everything in between. Building up skills to recreate in the outdoors safely and responsibly can be time- and resource-intensive. It is my main goal to remove as many barriers to entry as possible so that the students we serve can participate in quality outdoor recreation and climbing activities with limited to no barriers. I wholeheartedly believe that the outdoors is for all. Helping to educate folks who may be new to the outdoors as well as making the outdoors accessible to all is my passion.
Educational Background:  I earned a bachelor's degree in recreation management with an emphasis on therapeutic recreation from Texas State University. I currently hold several different certifications including Certified Therapeutic Recreation Specialist (CTRS), First Aid, Cardiopulmonary Resuscitation (CPR), Automated External Defibrillator (AED) Instructor, and American Red Cross Remote and Wilderness First Aid Instructor. In addition to those certifications, I have spent the last 12 years working and educating folks in backcountry settings to learn basic and technical backpacking, camping and climbing skills.
Pronouns: She/Her/Hers