---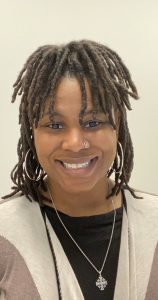 Title: Associate Director of Sport Programs 
How I Support Student Health and Wellness: Working to develop students through sport, I support a variety of activity interests. Sport Programs coordinates almost 30 intramural activities and manages almost 50 clubs each academic year. Acknowledging that each student is unique, I work to provide a customizable experience for all participants. I enjoy connecting with students on a first-name basis to help them succeed during their time here and be prepared for their time after.  
Professional Interests: I lead a number of diversity, equity and inclusion (DEI) initiatives through my professional organization and am constantly looking for ways to develop my skillsets through leadership. I am intrigued by how the work we do as a Sport Programs team impacts the overall wellbeing of students. I most enjoy continually improving our processes to be more efficient and cultivating an unsurpassed student experience.
Educational Background: I earned a bachelor's degree in kinesiology from the University of North Carolina at Charlotte and a master's degree in kinesiology from Georgia Southern University. My background is in exercise physiology, which I was certified by the American College of Sports Medicine (ACSM) and Group Fitness through ACE. I am First Aid, Cardiopulmonary Resuscitation (CPR) and Automated External Defibrillator (AED) certified, and I'm an instructor through the American Red Cross.
Pronouns: She/Her/Hers