---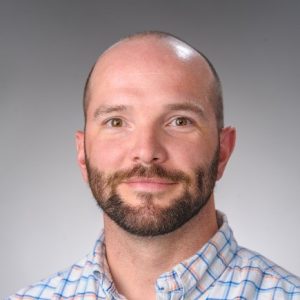 Title: Assistant Director of Guest Services
How I Support Student Health and Wellness: I strive to remove barriers to participation by providing clear answers to all our patrons about operations, programs and services. I encourage and develop the forward-facing student staff at the Barnes Center at The Arch to provide excellent customer service to the campus community. I enjoy finding creative solutions to support holistic wellness at Syracuse University.
I am happy to answer any questions about student employment, memberships, lockers, facility tours, and the Wellness Portal and mobile app.
Professional Interests: I have a background in outdoor recreation and education, and enjoy participating in activities at the Barnes Center to keep fit for hiking, canoeing, rock climbing and snowboarding. I am an Alpine Patroller and instructor with the National Ski Patrol at Labrador Mountain and an American Red Cross Cardiopulmonary Resuscitation (CPR), First Aid and Automated External Defibrillator (AED) instructor.
Educational Background: I earned a bachelor's degree in recreation at Bowling Green State University, and a master's degree in recreation management from State University of New York (SUNY) Cortland.
Before coming to Syracuse University, I previously worked in campus recreation at Colorado School of Mines, Morehead State University and Ball State University.
Pronouns: He/Him/His