---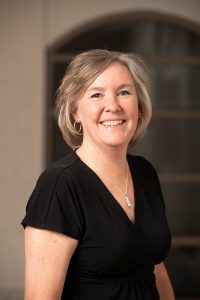 Title: Administrative Specialist
How I Support Student Health and Wellness: As the administrative specialist, I provide support to the health and wellness administrative staff, with a focus on health promotion and wellness services. I help coordinate the logistics of program and event planning with a focus on budget management, scheduling and ordering as I assist our team to meet the needs of our students.
Professional Interests: I have a personal connection to a holistic approach to health and wellness. I believe that well-being is multifaceted and encompasses mind, body and spirit. I have focused my professional positions around the support of students, faculty, staff and the greater Syracuse community in roles that support personal growth and holistic wellness. I am interested in stress reduction through meditation and mindfulness with a focus on nature, energy and stillness.
Groups/Classes/Liaison Roles: I take part in Syracuse University's Wellness Initiative, serving as a member of the Wellness Champion Network. This role serves to promote wellness initiatives to staff and faculty by providing them with programs and resources to make healthy choices, and by fostering a culture of wellness. I also take part in many University initiatives such as Crucial Conversations and Voices Matter.
Educational Background: I earned a bachelor's degree in sociology with a concentration in gerontology at State University of New York (SUNY) Cortland. I joined Syracuse University in September of 2008. I spent my first 11 years at Syracuse working for the Psychological Services Center and the following three years with the Department of Psychology before joining the Barnes Center at The Arch health promotion team.
Pronouns: She/Her/Hers