---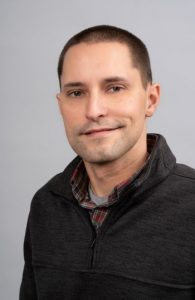 Title: Assistant Director of the Tennity Ice Skating Pavilion
How I Support Student Health and Wellness: Within my role in recreation, I support health and wellness through my commitment to providing a positive experience for all patrons. Our commitment at the Tennity Ice Skating Pavilion is to provide high quality ice and customer service for all users, from recreational skaters to the Division I women's hockey team.
Professional Interests: Spending time with my family, coaching and watching our kids play various sports.
Educational Background: I earned a bachelor's degree in sports management from State University of New York (SUNY) Cortland and a master's degree in business administration from Liberty University. I hold my Professional Coaching License in softball. Additionally, I hold an instructor certification for American Red Cross Cardiopulmonary Resuscitation (CPR), First Aid and Automated External Defibrillator (AED).