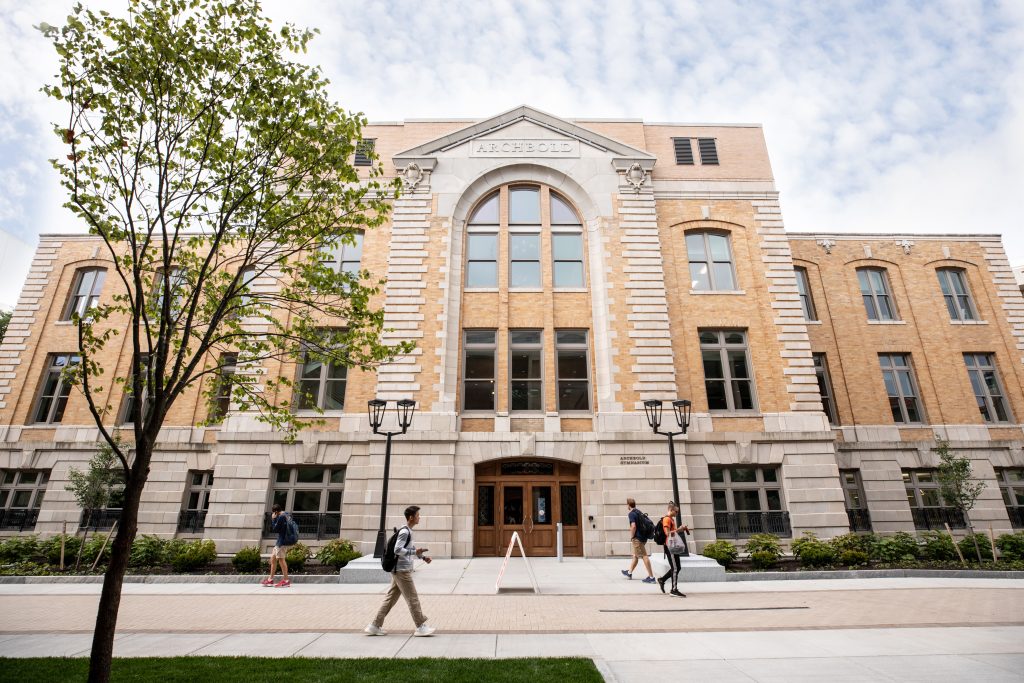 As the hub for student wellness, the Barnes Center at The Arch features programs, services and offerings that promote holistic health and well-being, all in one accessible, centralized space on campus.
---
Our Vision
Every Syracuse University student will have the capacity to learn, connect and thrive in a healthy, respectful and supportive environment. We strive to be leaders in college wellness by providing integrated care and an unsurpassed student experience. Utilizing a social justice framework, we endeavor to create an inclusive and welcoming environment that is safe and comfortable for all we serve.
---
Our Mission
To provide quality integrated wellness services and programs, which support a holistic and inclusive student-centered experience promoting lifelong growth and development.
---
The Barnes Center at The Arch health and wellness team is committed to providing high-quality, student-centered care.  At the Barnes Center at The Arch, all are encouraged and empowered to "Be Well" in their own unique, ever-evolving wellness journey. This holistic wellness approach encompasses mind, body, spirit and community.
Similar to a guiding compass and placing students in the driver's seat of their unique wellness journeys, the Barnes Center Wellness Wheel and team encourage exploration of a variety of activities, resources and services.
---
Student Health and Wellness Fee
The Student Health and Wellness Fee is mandatory for full-time undergraduate students, College of Law students registered for 12 or more credits and graduate students registered for nine or more credits. It supports a comprehensive array of health and wellness services and programs provided by the Barnes Center at The Arch, including Counseling, Health Care and Health Promotion. Students who are not required to pay the Student Health and Wellness Fee but would like to pay the fee for the semester to obtain eligibility for these services are asked to complete the Student Health and Wellness Fee Request Form.