---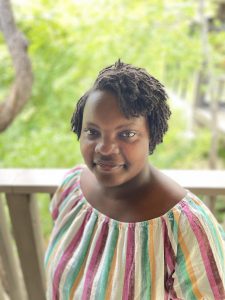 Therapeutic Style: My therapeutic style is one that views each person as not only a body and a mind, but also a soul. I believe that therapy is most effective when students trust that they are safe enough to bring all of themselves into the therapy room, including their spirituality. I utilize an eclectic theoretical orientation, and my practice is influenced by various models of therapy, including psychodynamic theory, cognitive behavioral therapy (CBT), dialectical behavior therapy (DBT) and internal family systems (IFS) therapy, as well as integrative models of pastoral and spiritual care. I am student-centered and relational in nature, and my approach is uniquely tailored to each student and their needs and goals for therapy. I enjoy working with people from diverse backgrounds, life experiences and identities, and creating spaces where each person can take vulnerable and courageous steps toward greater health and wholeness.
Professional Interests: My professional clinical interests include the intersection between emotional and spiritual health, healing from spiritual and other forms of trauma, cultivating healthier relationships with self and others, and issues of meaning and purpose.
Group and Liaison Roles: Currently, I co-facilitate the DBT Group and serve as a member of the Options team.
Educational Background: I received a bachelor of music degree from the University of North Florida with a concentration in classical voice. After college, I worked as a campus minister at Yale University and Southern Connecticut State University, where I first became interested in the intersection between emotional and spiritual health. This inspired me to pursue a master's degree in pastoral counseling and spiritual care from Fordham University. During graduate school I completed my clinical internship at the New Haven Correctional Center, where I worked with newly incarcerated people who were awaiting trial. After graduate school, I worked with a program of the Salvation Army in Syracuse providing clinical services to parents who were involved in the child welfare system, before taking this position at Syracuse University in the Barnes Center at The Arch. I currently hold a permit to practice mental health counseling in the state of New York.
Pronouns: She/Her/Hers