Outdoor recreation is a way for students, staff and faculty to find adventure, explore new areas at the local and national level, in addition to learning skills needed to engage with nature across all seasons. Join an Outdoor Adventure trip, participate in team building events and more.
---
Challenge Course Facilitator Application
Are you interested in becoming a challenge course facilitator? Are you looking for an exciting on-campus job? Need employment in the summer? Enjoy the outdoors and working with people? Apply to be a challenge course facilitator today!
Gain leadership, public speaking, professional development skills and more! Applications are reviewed on a rolling basis, and open to Syracuse University and State University of New York College of Environmental Science and Forestry (SUNY ESF) students. For questions, please email Yaohui Paul Wei (Sandy) or call 315.443.1130.
Summer work is available.
No previous experience required.
Flexible schedule.
Work-study accepted.
Applying Link
Complete job descriptions are available within the job posting.
---
Adventure Based Counseling Series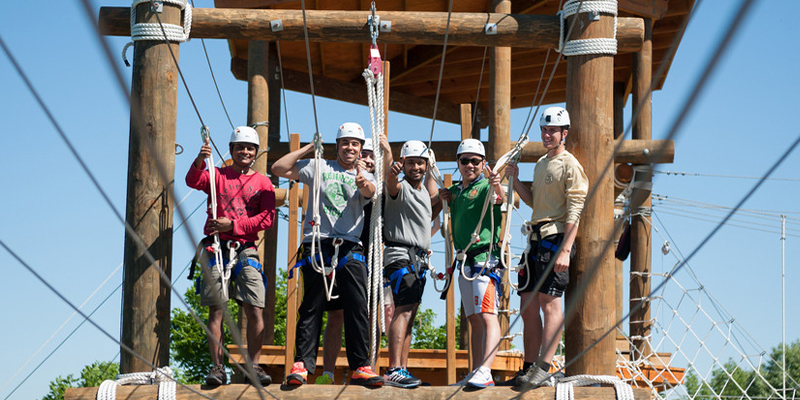 The free Adventure Based Counseling Series is designed to build leadership and relationship skills, self-esteem, communication, trust, respect and responsibility. Facilitated through multiple teams within the Barnes Center, including Recreation, Counseling and Health Promotion, this series is a hybrid of adventure-based activities and experiential processing to foster personal growth.
Fall 2022 Applications Due: Friday, Sept. 9, 2022
Students who would like to share interest during times applications are not available may email the Barnes Center at The Arch Health Promotion team.
Adventure Trips
Explore the outdoors in new and exciting ways. If this is your first time using the Wellness Portal, please visit the Wellness Portal webpage for detailed instructions.
Register on the Wellness Portal today!
Program fees vary per activity, ranging from free to $200, as well as varying based on undergraduate or graduate student status. Most are within the free to $45 range. Complete details are available in the Wellness Portal.
Outdoor Education Center, Challenge Course and Zip Line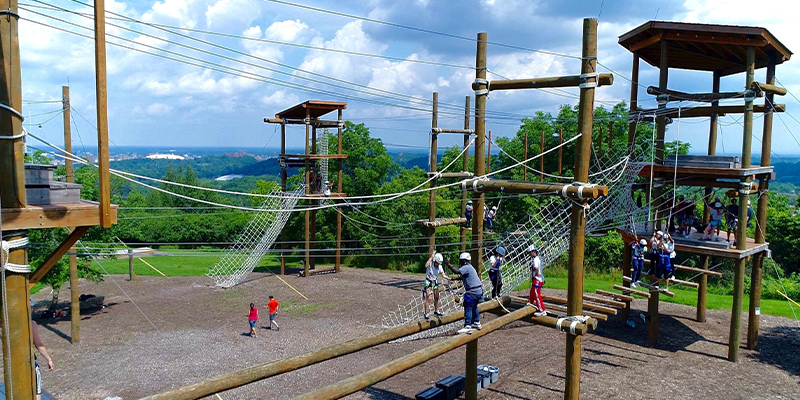 Located on South Campus, the Outdoor Education Center and Challenge Course offers groups a variety of unique team building programs. Our facilitation staff will work with your group to help establish, build and maintain healthy relationships, trust and camaraderie; while engaging participants in active reflection throughout custom tailored programs.
Outdoor Equipment Checkout
Want to go on an outdoor adventure on your own but don't have all the equipment you need? Use ours! Syracuse University or SUNY College of Environmental Science and Forestry (ESF) student I.D. holders and Barnes Center members 18 years of age or older can check out equipment for their next camping or backpacking trip. Check out tents, backpacks, sleeping bags, ground pads, head lamps and more! Located in the climbing wall area, come check out your equipment, today!