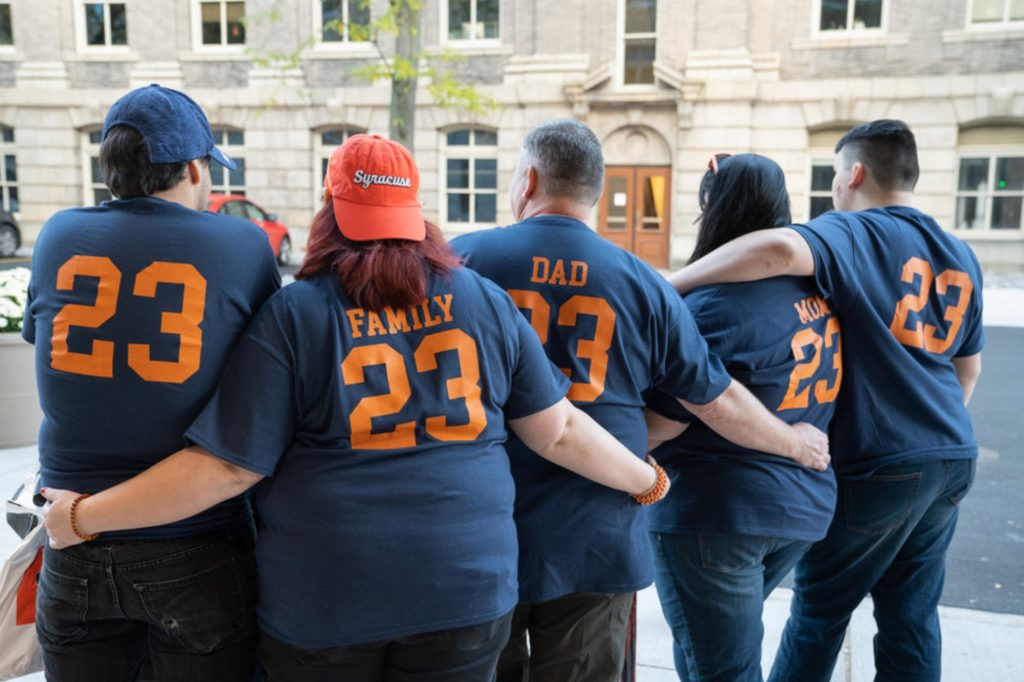 Syracuse Welcome Family Orientation
More information will be posted later in the Spring 2023 semester.
There will be in-person Family Orientation opportunities during the week of Aug. 21, 2023 in addition to virtual opportunities in the weeks leading up to your student's arrival on campus.
Orange Family Resources
As a member of the Orange community, we invite you to further explore the following resource highlights.