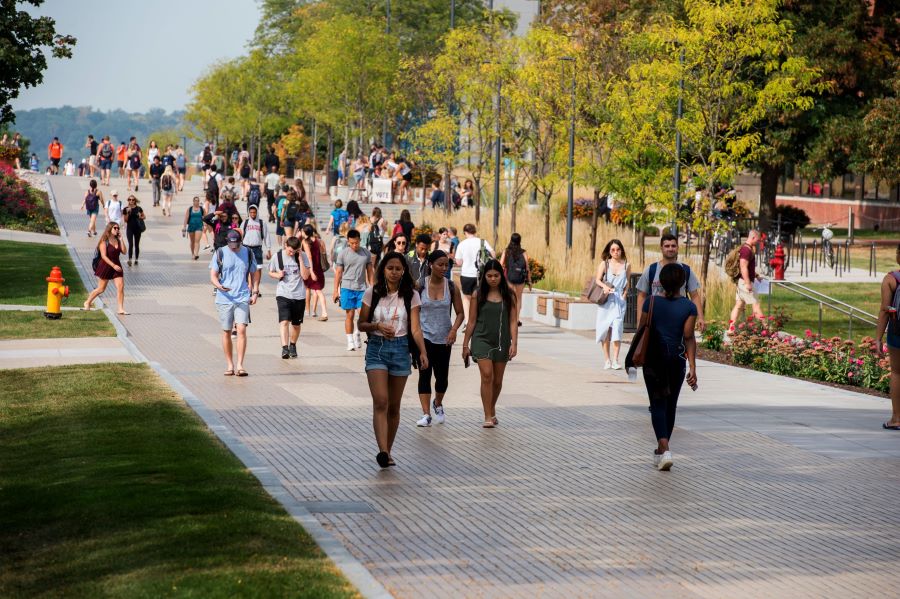 As the hub for integrated student support, Student Outreach and Retention (SOaR) helps students no matter the issue or challenge. If you are a student or are interested in supporting a student, SOaR case managers are a great resource if unsure where to start.
---
How SOaR Student Case Managers Help
If you are or you know a student who is facing a personal difficulty or challenge,  have questions, concerns or unsure where to start, SOaR case managers are there for students, staff, faculty, parents, families and supporters.  Examples of how SOaR case managers may provide support are shared below.
Adjustment and Transition
Community Outreach and Education
Consultation: Concern for a Student
Department of Public Safety (DPS) Support and Outreach
Individualized Student Support
Monitoring of Progress and Follow-up Support Plans
Navigating Interpersonal Conflicts
No Contact Order (NCO) Support
Personal /Family Emergency
Support Navigating University Resources
STOP Bias and Hate Incident Support
More!
---
SOaR Case Manager Consultation
Syracuse University faculty, staff, students, parents, families and supporters, are encouraged to contact SOaR if they have a concern for a student who may be facing a personal struggle, exhibiting behaviors that are concerning or worrisome, is in distress or could benefit from additional support and resources.
---
SOaR Release of Information Form
Due to the Family Educational Rights and Privacy Act (FERPA), SOaR is not able to share information about a student without the student's permission. To give a case manager permission to verbally discuss your student file with another person, please complete the SOaR Release of Information Form.