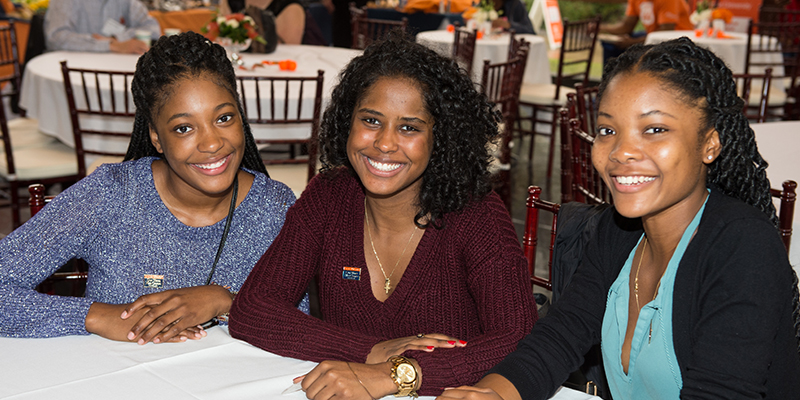 In honor of Black History Month, Syracuse University's Multicultural Affairs, within the Division of the Student Experience, hosts a series of events in the month of February in collaboration with campus departments and student organizations. Black History Month honors the rich traditions of the African Diaspora through programming. The unique contributions and dynamic histories of people of African descent will enliven the Black cultural aesthetic via programming, dialogue and cuisine.
2022 Events
The Black History Month Planning Committee has organized a robust calendar of events focused on the theme of Black Health and Wellness, the national Black History Month theme.  A complete listing of events is available on the University Events Calendar.
---
Black Rose of Appreciation Nomination Form
Nominees must be:
Current Black/African American Staff or Faculty of Syracuse University
Additional attributes [including but not limited to]:
Made significant contribution to campus wide DEIA work
Have contributed to the betterment of the Black/African American community
Description of Recognition
You must be a current Faculty and/or Staff at Syracuse University who identify as Black/African American. Each nomination should be 150 words or less. Please explain why this person should be recognized to receive the "The Black Rose of Appreciation".
This recognition is to give honor to those Syracuse University staff and faculty who have demonstrated above and beyond their duties. Have you heard the saying "give me flowers while I'm here"? It is important that we continue to lift each other up during these times and show our appreciation for those who may not always hear it.
When submitting your nomination, be sure to state the person's name, title, department name, and explain in DETAIL why that person should be considered to be recognized. Please note, nomination will not be considered without details of nominees (please do not just submit names). Lastly, be sure nominate and share this form with other so that we may have a robust pool to decide from. Thank you again and happy Black History Month!