Cristina Battle
Case Manager, Support Services
Cristina has been a case manager at Syracuse University since Jan. 2017. Cristina earned her master's degree in higher postsecondary education from Syracuse University and her bachelor's degree in psychology from Le Moyne College. Prior to working in Student Outreach and Retention, she worked as a success coach at the College of Engineering & Computer Science. She also maintains her connection to Le Moyne College as a moderator for the Le Moyne Student Dance Company. Cristina has a passion for fostering supportive relationships with students and focusing on a holistic approach in order to promote academic and personal success for her students.
Dana Broadnax
Assistant Dean, Support Services
Dana joined Syracuse University in May of 2020, serving as the Assistant Dean of Students. As part of the leadership team for Student Success, Dana's work focuses on the strategic direction for case management services and oversees crises response protocols involving students. Over the course of a student's college experience, they can be met with new and/or daunting challenges. Dana is excited to support this team and collaborate with campus partners in helping students to navigate those challenges, connect to the best support resources and ultimately find pathways for holistic success.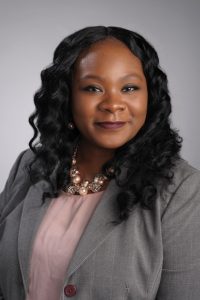 Shelley Crawford
Case Manager, Support Services
Shelley Crawford joined Syracuse University in 1998. Shelley works with the case management team that assists students with finding the right resources and solutions to the concerns and challenges they may be facing. Shelley enjoys learning about the students and lets them know they are heard—and that they are cared about. She believes it is important students know there is a person on campus who they can talk with, will be there during a time of crisis and also on their graduation day.
Alison Fredericks
Program Manager, Student Success
By providing students with connection building opportunities surrounding activities and offerings that will enhance their experience, Alison supports student success daily. She leads all programming, operations, recruitment and assessment for SummerStart, Over the Line and the Student Success Initiative. Further uniting cross campus partners, she works closely with schools and colleges, the Office of Financial Aid, Office of Student Living, Office of the Bursar, Office of the Registrar, Barnes Center at The Arch and more.
Kira McCrary
Office Coordinator, Support Services
Kira McCrary joined Syracuse University in May of 2021, serving as the coordinator for case management services within Student Outreach and Retention (SOaR). Kira comes to the University from North Carolina, but prior to that grew up in Illinois, so she is no stranger to the cold. With experience navigating the intricate structures of the nonprofit world, Kira is excited to use her knowledge to help support the team's mission, values and initiatives in creating a welcoming experience for all students and visitors of SOaR.
Emanuel Oliver
Case Manager, Support Services
Emanuel "Manny" Oliver joined Syracuse University in July of 2019 serving as a case manager. As part of the case management team, Manny works to provide support to all Syracuse University students in several areas including academic, mental and physical health, and other concerns/challenges a student may deal with in their college experience. Manny looks forward to assisting students in their success. In his off time he watches sports, plays water polo and is the number one fan of the Miami Dolphins (Go Dolphins!!!)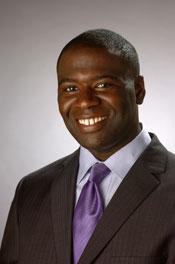 Tyrone Reese
Associate Director, Support Services
Tyrone has been working with case management and student outreach support since 2016. Currently serving as the associate director, Tyrone's work focuses on supervising and supporting the case management team, and overseeing office operations and assessment. Tyrone has been with Syracuse University since June 2012, working with Student Living prior to joining case management and student outreach. Tyrone is excited to empower students to build support networks and connect to resources, support students' holistic well-being, and help students navigate and overcome any barriers with the ultimate goal of them getting to graduation successfully.
Radell Roberts
Administrative Assistant, Student Success
Hopeton F. Smalling
Functional Business Analyst, Student Success
Supporting student success initiatives, Hopeton provides expertise to manage people, technology and business process. He is the key administrator for the student success platform, Orange Success and data custodian for related data. Exceptionally adept at leveraging educational business intelligence to optimize operational needs and student success, his professional career reflects over 20 years of experience in higher education, enhancing teaching and learning effectiveness in and out of the classroom.
Hopeton earned a master's degree in business administration in enterprise resource planning and administration from Le Moyne College. Additionally, he has earned his sixth-year degree as an educational specialist (Ed.S.) and is a Ph.D. candidate exploring the phenomenon of learning analytics in higher education.
Kal Srinivas, Ph.D.
Director of Student Retention and Success
As part of Syracuse University's larger commitment to creating an inclusive student body, Kal works with all schools, colleges and divisions to further the ideals of supporting all students with the underpinning concept being that all students receive the individualized services and support necessary for their success through graduation. As the director of student retention and success she assists campus stakeholders in thinking critically, analytically and creatively to meet the needs of our diverse student population, through programs, services and efforts. She supports success of all students by working collaboratively to identify areas of needed change that would increase student success and retention, discovering what causes attrition, developing recommendations, in addition to alternating systems and procedures to increase retention.
She provides leadership and strategic direction for designated co-curricular and functional units, as well as across all schools and colleges to expand the University's visibility and reach, which support student retention and success.
The pervasive nature of assessment culture that she creates in the unit helps  implement innovative student retention strategies effectively to support student success.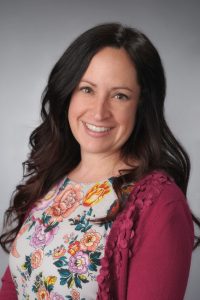 Susan Sugar
Case Manager, Support Services
Susan has been with Syracuse University since 2018.  Prior to working as a case manager, she was an academic advisor in the College of Arts & Sciences.  Susan is passionate about supporting all students while fostering self-advocacy and empowerment to promote academic, personal and professional growth. As a case manager, Susan will work with students to help navigate difficult challenges, connect them to various supports and resources, and assist them to focus on academic and personal success.