Sheriah Dixon
Director
Sheriah joined Community Standards (OCS) in June 2019. Before joining OCS, Sheriah served as an equal opportunity and Title IX Investigator in the Office of Equal Opportunity, Inclusion, and Resolution Services at Syracuse University. Sheriah previously spent six years working at Onondaga Community College, first in Student Conduct and Community Standards and then as director of Residence Life and Student Conduct. She completed her Master of Social Work at Syracuse University while working as an assistant residence director in Student Living.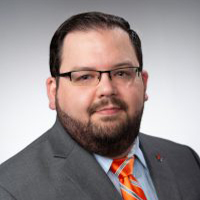 Joshua Rich
Associate Director
Josh joined Community Standards in June of 2021.  In his role, Josh oversees the day-to-day operations of the office.  Prior to joining OCS, Josh served as the Director of Student Conduct at High Point University in North Carolina, and the Associate Director of Student Conduct and Title IX Investigator at St. John's University in NYC, and as the Assistant to the Dean of Students for Student Conduct at SUNY Buffalo State College.  Josh received his Bachelor's of Arts Degree in Politics at SUNY Potsdam, and his Masters of Educational Administration with a concentration in Leadership and Policy at the University at Buffalo.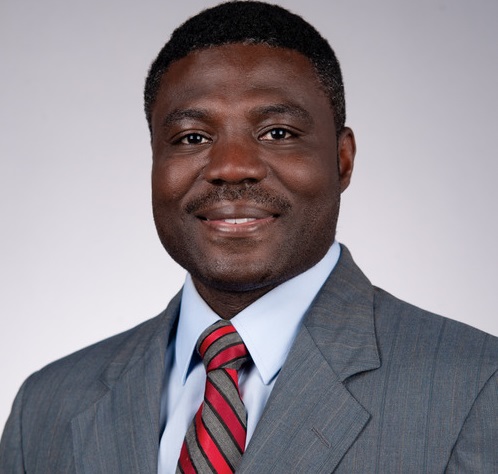 Kofi Addai
Associate Director, Bias Education and Response
Kofi Addai joined Community Standards in July 2022. Prior to joining Community Standards, Kofi was the Associate Director at the North Side Learning Center. Kofi also worked for InterFaith Works where he coordinated and led the facilitation of numerous racial and equity dialogues for community organizations, businesses, and educational institutions. He obtained his bachelor's in business administration and master's in education from Le Moyne College. Kofi enjoys spending time with his family volunteering, hiking, camping, and gardening.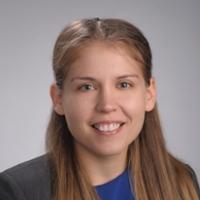 Caitie Carroll
Student Conduct Investigator
Caitie joined the Community Standards in June 2019. In her role, Caitie will look into alleged violations of the Code of Student Conduct that warrant an investigation. During the investigation, she serves as a neutral party who seeks to gather information regarding all sides of the alleged violation to the OCS or other decision-making body. Prior to coming to Syracuse, Caitie was an Assistant Director of Residential Life/Student Conduct Officer at SUNY Cobleskill. Caitie received her MS in Educational Administration and Policy Studies from the University of Albany and her BS in Business Administration and Culinary Arts at SUNY Cobleskill. When not investigating student conduct concerns, Caitie enjoys cooking and baking for family and friends. She also loves to spend time outside kayaking, hiking, or taking the dogs swimming at Oneida Lake.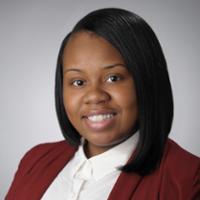 La'Kesa Allen
Coordinator, Community Standards
La'Kesa joined OCS in February 2019 after working in Student Leadership and Engagement and Student Conduct at Onondaga Community College. She earned her B.S. in Health Science from SUNY The College at Brockport and attended a semester-long Spanish Immersion program located in Cuernavaca, Morelos, Mexico. In 2008, La'Kesa received Syracuse University's Martin Luther King Jr. Unsung Hero Award for helping her peers make positive choices. In her free time she enjoys cruises, shopping, trying new recipes, traveling and visiting new beaches. Le'Kesa previously served as Conduct Coordinator in OCS.
Annie Weese
Coordinator, Community Standards
Annie joined Community Standards in September 2019. Annie received her M.Ed. in Student Development in Higher Education from the University of Maine and her B.S. in Psychology from the University of Vermont. During her graduate education, Annie developed a passion for supporting student success by working in graduate admissions, student conduct, and disability services. She spends her free time knitting and crocheting, baking new recipes, and spending time outdoors.
Jessica Catherine Goddard
Bias Education Coordinator
Jessica joined the Community Standards team as part of the STOP Bias & Hate Initiative in May 2021. In her role, Jessica works to design, develop and deploy innovative, educational programs, workshops, trainings and collaborative efforts regarding bias-related issues, intervention strategies and DEIA-related topics for the campus community. She also supervises a team of peer educators who facilitate skills-based trainings for students. Prior to working at Syracuse University, Jessica served in multiple residence life related roles at Stevenson University, Ithaca College, SUNY Buffalo State College and Cazenovia College where she also served as the Founder of the MOSAIC Center. Jessica received an M.S. in higher education and student affairs administration from SUNY Buffalo State College and has a B.S. in human services from Cazenovia College. In her free time, Jessica is an avid runner and enjoys spending time outdoors, experimenting with photography and art, trying new recipes, and spending time with her family and cats.
Tracy Pierce
Office Coordinator
Tracy joined Community Standards staff in October 2019. She holds a B.S. in Communications from Syracuse University and a M. Ed. in Special Education from Le Moyne College. Prior to coming back to Syracuse University, she raised her family full-time, as well as worked at the local elementary school, and ran a local not-for-profit wish-granting organization. Tracy enjoys spending time with her family and watching her kids play sports throughout the NY area. She is excited to be back on campus and a part of the Syracuse family again!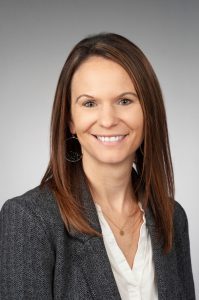 Kellie Bateman
Student Conduct Coordinator
Kellie joined Community Standards in October 2021. Kellie earned a dual B.S. degree in elementary and special education with a minor in psychology from SUNY Geneseo. After graduating, she moved to North Carolina and lived there for eight years where she was a third grade teacher. Upon moving back to New York, she has raised her family full-time, as well as worked at a middle school in the CNY area. In her free time, Kellie loves spending time with her family, walking with her three dogs, reading and going to concerts. She is an avid Syracuse University sports fan and is so excited to be a part of Syracuse University.
Rose Breen
Graduate Assistant