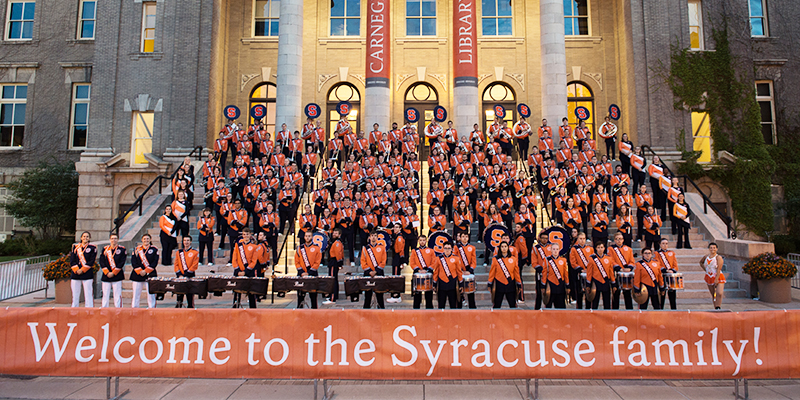 Welcome to your first year at Syracuse University! We're excited to have you join the Orange community as a first-year or transfer student and experience your Becoming Orange journey.
In addition to the academic, educational and social opportunities during orientation, known as Syracuse Welcome, you can expect signature experiences to introduce you to the University, connect with your fellow students and successfully begin your academic journey!
Your first-year experience will be rooted in an Introductory Course, FYS 101, that sets a foundation for your academic career, in addition to Community Wellness Requirements to learn about supporting a healthy community and building connections across our campus.