Family Orientation: Thursday, Aug. 25, 2022, 9-11:45 a.m. Families and supporters are encouraged to leave campus by Friday, Aug. 26, 2022, Noon.
As we welcome our new students, we also welcome their loved ones to experience the Becoming Orange journey.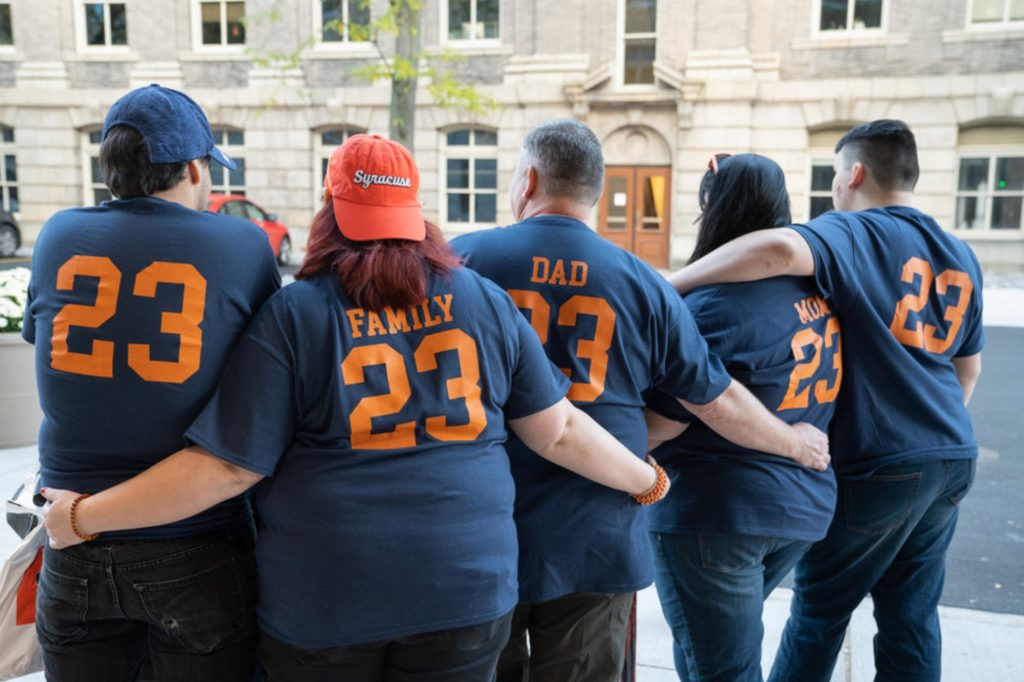 Meet administrators, New Student and Family Programs and more. An orientation focused on Critical Issues for College Families, will be in-person, live-streamed and recorded. Families and supporters are also invited to New Student Convocation. Additional schedule details will be shared in June 2022.
Virtual New Family Meet and Greet opportunities
New Student and Family Programs staff are available to meet new Syracuse University family members, welcome them to the Orange community, answer questions, and briefly introduce families to our department and each other. We would love for you to join us! 
Please note that some sessions are designated for specific regions or populations to help you to meet and support one another. Registration is required. Sessions are virtual, limited to 40 attendees and run for approximately one hour.
Orange Family Resources
As a member of the Orange community, we invite you to further explore the following resource highlights.