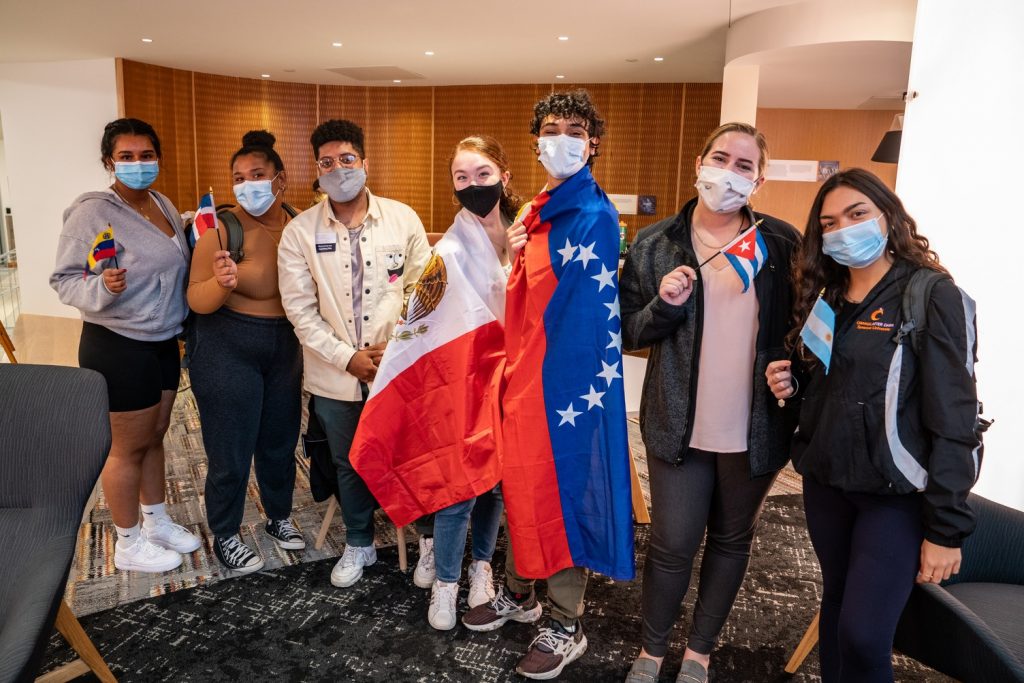 Join Latinx Hispanic Heritage Month 2022 to learn about the history, culture and contributions of Americans whose ancestry can be traced to over 20 Spanish-speaking countries in Latin America, including Mexico, Central and South America, and the Caribbean. Alongside campus partners, celebrations include performances, discussions, sporting events and more. For questions or to request accommodations, please contact Multicultural Affairs.
Thursday, Sept.  15, 4-6 p.m.: Latinx Hispanic Heritage Month Opening Ceremony
Friday, Sept. 23, 4-6 p.m.: Café con Leche: What is Latinx?
Saturday, Sept. 24, Noon-2:30 p.m.: Torneo de Fútbol
Wednesday, Sept. 28, 4-6 p.m.: Café con Leche: Celebrating the First-Generation College Student Experience
Tuesday, Oct. 4, 4-6 p.m.: Café con Leche: Queer and Latinx
Friday, Oct. 7, 7-10 p.m.: Fiesta Latina
Thursday, Oct. 13, 7-9 p.m.: Potash Keynote: Paola Ramos
Co-Sponsors
La Casita, Office of Cultural Engagement for the Hispanic Community College of Arts and Sciences, LGBTQ Resource Center, Office of Multicultural Affairs, Puerto Rican Student Association, Syracuse University Abroad